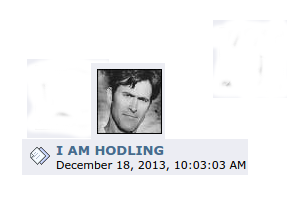 In the cryptocurrency world, "
HODL
" is a misspelling of the word "hold". During strong market fluctuations, this word is used by the Bitcoin traders to encourage everyone to keep their coins instead of selling them. The word comes from an
anthology post titled "I AM HODLING"
written by a drunk Bitcoin Talk user called GameKyuubi. Since then, this term became very popular in the cryptocurrency world.